How to use the air knife with side channel blower, what is the application range?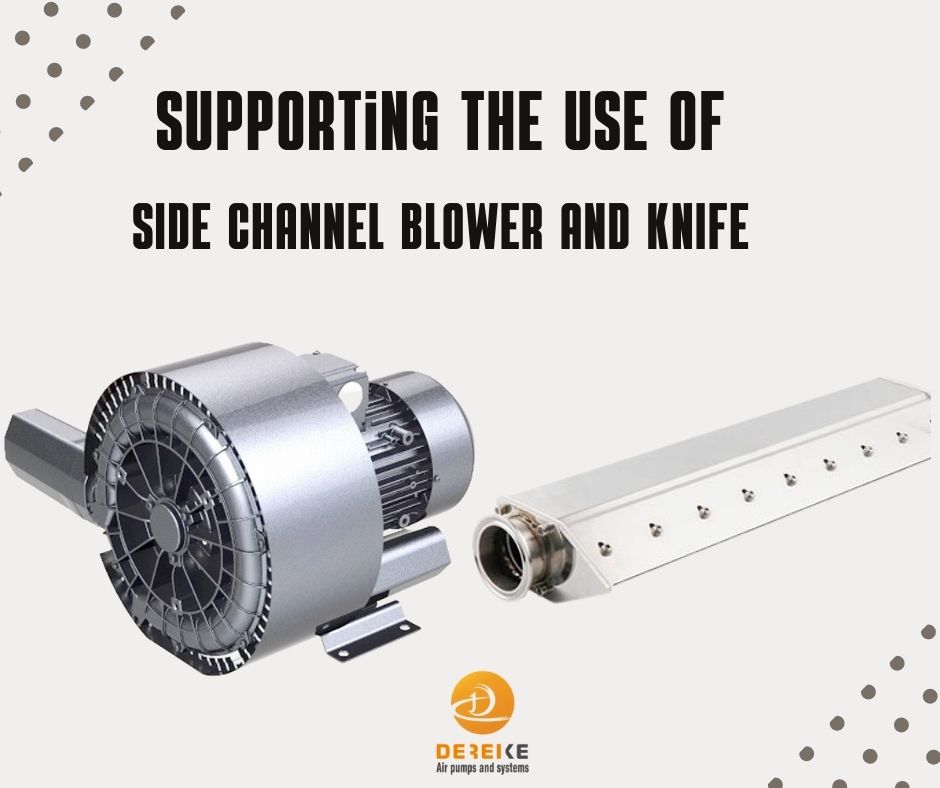 Side channel blowers are widely used in industry as well as life, a large part of which is accomplished by matching the wind blade. The wind knife itself does not have the coiffure feature, as well as it needs exterior pressure to achieve its blow drying function. Side channel blowers, as the leader of the blower sector, is normally the best tools for the wind blade, so the wind knife can likewise be claimed to be one of the core devices of Side channel blowers. The adhering to little collection for you to introduce making use of Side channel blowers sustaining the wind blade in detail.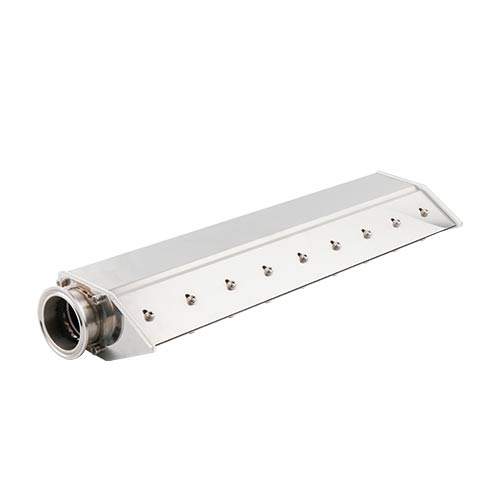 DEREIKE air knife
Using Side channel blowers for matching wind blades
As a matter of fact, the wind knife is a Side channel blowers with the procedure of the functioning air into the wind knife, with a thickness of only 0.05 mm of the air sheet blowing out at high speed. Through the concept of Kornda result as well as the special geometry of the wind blade, this thin sheet air drape can be 30 ~ 40 times the ambient air, as well as develop a thin high strength, huge air movement influence air drape. From the working setting, the wind knife is divided right into conventional wind knife and also super air knife. The wind curtain of the typical wind knife is blown out after a deflection of 90 levels, while the wind drape of the very wind blade is burnt out flat. Dereike wind knife product can be split right into stainless-steel wind blade and light weight aluminum alloy wind blade 2 types, stainless-steel wind knife can be put on some destructive markets, of course, stainless steel wind knife top quality is better than aluminum alloy wind knife, the rate is relatively expensive, usually some unique market Dereike designers will certainly suggest customers to use stainless steel wind knife. Offered the price, Dereike's engineers recommend that the general sector suggestion of using aluminum blades suffice.
Wind knife through Side channel blowers can achieve a multitude of air in addition to water, air dirt elimination and various other applications, such as blowing steel plate, aluminum alloy profiles and also various other aircraft dust, water, impact beverage bottles, packaging containers as well as various other bottle surface area water, blow product surface contaminations dust, recurring fluid, water on the outer product packaging, as well as conveyor belt cleaning.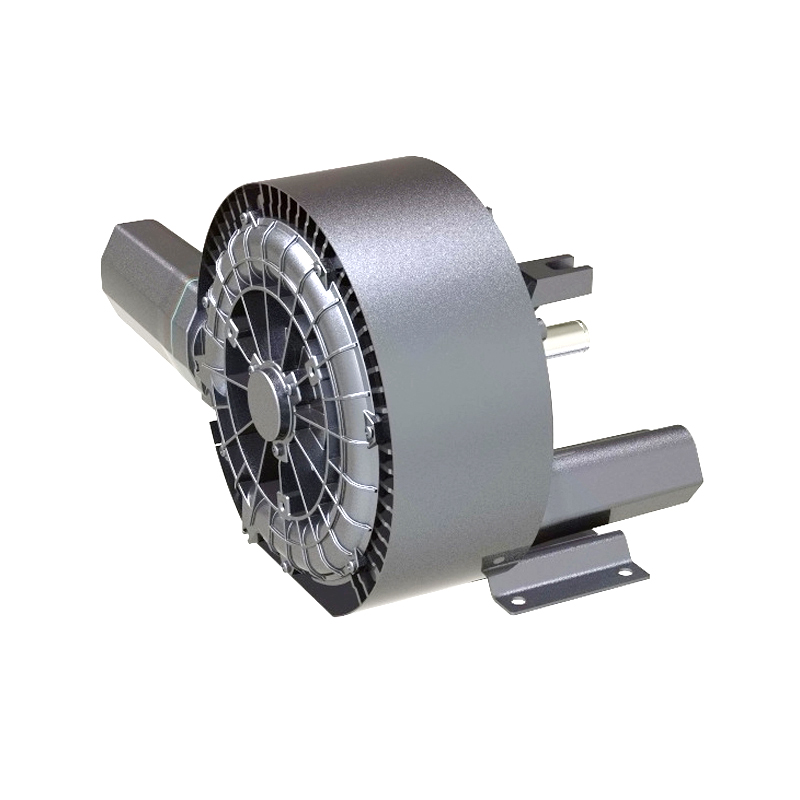 DEREIKE side channel blowers
Side channel blowers supporting the use of wind blade application variety
Electronics: printed circuit board, fluid crystal display screen, computer screen, and also various other products cleaning, cutting water, drying out; Suppress static electricity.
Drink sector: drink bottles, containers, uneven things, and all sort of packaged food code or labeling before cutting water, drying out.
Food industry: hot air high temperature sterilization, vegetables as well as fruits prior to loading bags swiftly cut water drying out.
Cleaning up machinery: specifically suitable for PCB board cleaning and drying out equipment in electronic devices sector; Industrial dishwashing machine, glass washing machine, passage vehicle washer, ultrasonic washing machine.
Finish industry: coating thickness control, wetness elimination, drying out, big location high temperature drying.
Metal surface treatment: after electroplating, water drying/oil elimination, properly control coating density and also make sure thickness uniformity.
Iron and steel market: all kinds of strip steel, plate surface area swiftly eliminate moisture/oil, easy to swiftly dry winding storage space.
Pharmaceutical market: container, bag mixture after cleaning up to remove water/dry.
Tire and rubber industry: remove moisture/oil, completely dry and also subdue static power.
Plastic industry: In the use of casting maker, the wind knife of the cooling roll makes the film as well as the surface of the cooling roll type a slim layer of air, so that the movie is equally cooled down, so regarding preserve high-speed manufacturing, guarantee the uniformity of the spreading movie, enhance the manufacturing top quality.
Cord as well as cord market: remove moisture/oil, completely dry, preheat, prevent static electrical power.
Pipeline sector: get rid of moisture/oil, dry, hinder static power, such as cooling precision copper pipe dimension water elimination.
Textile market: drawing maker, coating thickness control and also make sure thickness uniformity, dampness removal/drying.
Printing industry: UV glazing maker printing ink in 1-5 secs after the instantaneous drying/book cover after the tightening of plastic bags.
Car market: engine components to eliminate oil/water, body coating after the removal of dust/water, auto cleansing to remove water/dry, can rapidly boost the work effectiveness.